SPECIALIST GROWERS OF CHAMOMILE LAWN PLANTS
Supplying chamomile plants direct to you by mail order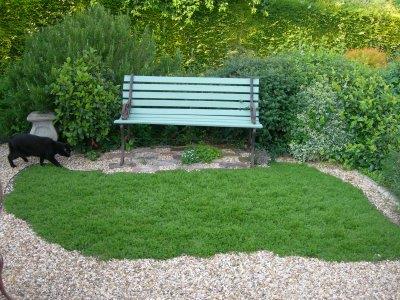 We grow both 'Treneague' and 'Dwarf' varieties of fragrant lawn chamomile (camomile) plants.
This site give you ideas and advice on cultivating and growing chamomile lawns, and how to order chamomile plants directly from us.
WALK WITH FRAGRANCE ON CHAMOMILE LAWNS
Our 2018 camomile lawn season has now finished and will start again in Spring 2019. The best time to plant a camomile lawn is from Spring to mid-Summer.
For further information, please email morehavens@camomilelawns.co.uk or call us on 01489 878501.
Best wishes for happy gardening
Liz